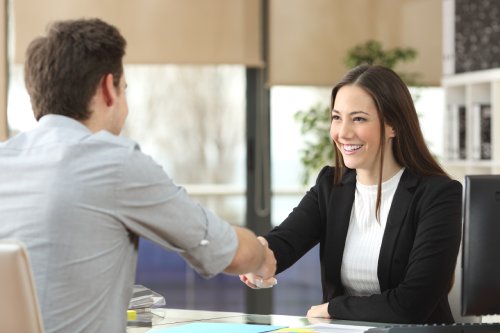 Transportation businesses are always in search of insurance for their employees as well as ways to aid their independent contractors in finding great coverage . They are looking to work with industry leaders who will keep them safe from liability and provide the protections they need. As a broker, you are one of many, trying to gain trust, and ultimately business. This requires excellent pricing, benefits, and credibility. These are all competitive elements, but there is one area that lacks representation, and where DCN makes up. 
DCN Offers More Than Insurance
Business owners are looking to get worker's compensation insurance for their drivers, but another area of importance is protection against employee misclassification. Whether or not a driver is classified as an employee or independent contractor changes how they should be treated, and what benefits, and compensation they deserve. DCN acts as a guide by operating as a cooperative where drivers join and become owners thereby helping clearly distinguish them as independent contractors. This also opens the doors to voluntary benefit programs such as:
Fuel discount program

Access to tax and retirement programs

Roadside assistance & claim management 

Education and training opportunities
Having DCN provide these benefits allows transportation companies to not have to and keeps them in compliance as they are working with defined independent contractors. This benefit is not possible through a standard insurance program.
Gain Competitive Advantage and Compensation
It's clear it benefits transportation companies who utilize independent contractors to work with DCN. As a broker you gain credibility by referring clients like these, but how else does DCN help your brokerage business?
Continued Steady Income With No Further Action
Once a broker brings DCN a warm prospect, we take over, educating your clients on the many benefits that they have access to when joining our cooperative. If the client decides to join the network, the majority of the commission is yours. When the client renews you receive compensation, again and again, as long as they stay with DCN. 
Build Brand Recognition & Referrals
Transportation professionals are constantly interacting with each other and it's likely that clients who are happy with you sending them to DCN will speak on your behalf. This gives you credibility inside the industry, but also can lead to more and more referrals.
With many brokers working among the transportation industry, it's important to differentiate and offer unique benefits to your clients. DCN offers a complete package to transportation businesses and the best part is, you get the majority of the compensation and without having to do the typical paperwork. This gives you access to a large network and a stable income for years to come.
Contact us to learn more and become a DCN partner, today!